Why eCommerce Entrepreneurs Can't Afford to Not Use Influencer Marketing
Micro-Influencers
Influencer Marketing
Ecommerce Sellers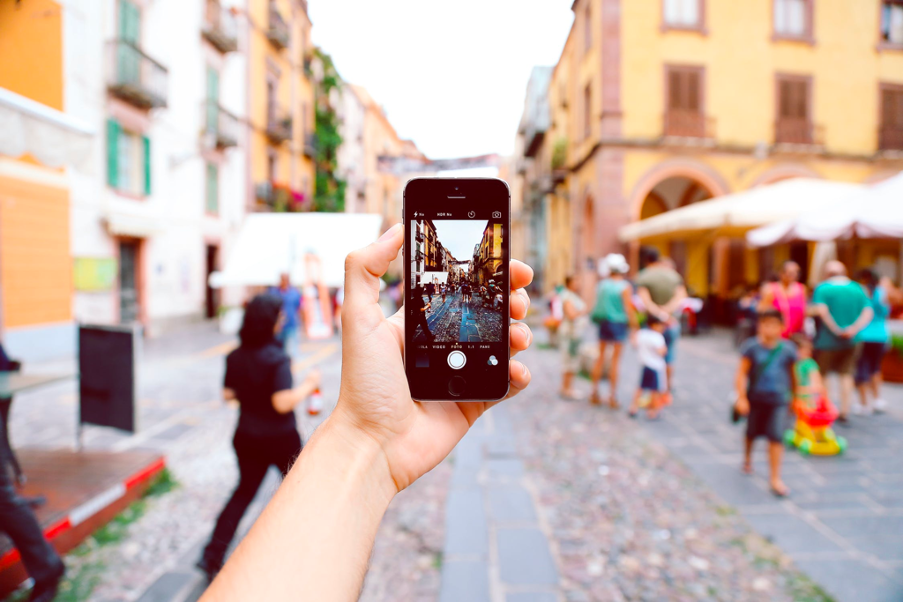 "Influencers are people. People, maybe personas, with a well-established brand and an audience. What makes them attractive to advertisers and beneficial for eCommerce businesses is their ability to speak to and interact with a very defined group of fans. The way this ecosystem is evolving and maturing – it looks just like the internet in the early days."
– Mike Schmidt, founder of Dovetale
Influencer marketing has been at the forefront of the digital revolution for years. And despite thousands of eCommerce brands generating incredible returns after incorporating influencer marketing into their existing marketing strategy, we're just getting started.
Data fetched from a report indicates that close to 24 million eCommerce stores exist on the internet at any given point in time. And with hundreds of eCommerce entrepreneurs launching their online stores each day, all thanks to eCommerce builders like Shopify, BigCommerce, and more – the global eCommerce retail sales have been projected to cross the $5.4 trillion by the end of this year (2022).
Such a meteoric growth has resulted in increased competition – which has made it harder for eCommerce store owners to put their products in front of their audience and convert them into paying customers. At the same time, they're finding it extremely difficult to build genuine connections with their consumers.
In this ever-competitive world, we're witnessing more and more eCommerce brands generating top dollars and getting incredible results by incorporating influencer marketing into their marketing strategy.
For every $1 you spend on influencer marketing, you can expect an average ROI of $6.5. And while influencer marketing is extremely powerful, there are a few common misconceptions about the strategy floating across the internet – which we'll be listing down in this blog post. At the same time, we'll be looking at why it's important for eCommerce store owners to tap into the power of influencer marketing in 2022.
Let's Start with the Top Influencer Marketing Myths
Following are the most common myths revolving around eCommerce influencer marketing:
Influencer Marketing is Expensive
Influencer marketing is only expensive if you don't build a fool-proof strategy prior to execution. If your budget is $1,000, then you might not be able to afford to collaborate with mega or celebrity influencers. However, you can conduct some research and find nano or micro-influencers in your niche with high engagement to run results-driven influencer marketing campaigns – with your budget in check. 
At the same time, rather than paying influencers with cash, you can switch to influencer product seeding promotions – which has genuinely helped thousands of eCommerce stores generate more sales and higher revenue without breaking the bank. Read our "How Has Influencer Product Seeding Promotions Helped Thousands of Businesses Generate More Sales & Higher Revenue?" post to learn more. 
Micro & Nano Influencers Don't Deliver the Desired Results
Did you know that nano and micro-influencers are subject to higher engagement rates than other types of influencers? If you think – nano or micro-influencers can't help you achieve the desired results, allow us to share some campaign social metrics from one of our recent campaigns: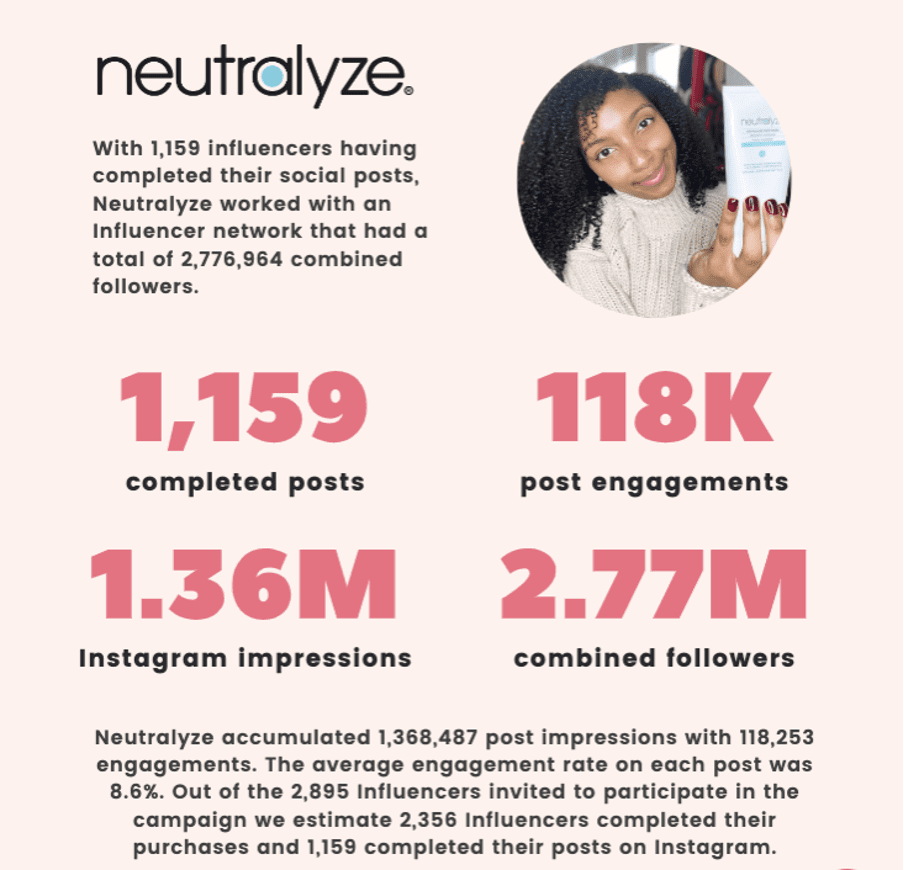 Businesses that have failed to achieve the desired results by collaborating with nano and micro-influencers – maybe they did it wrong. Maybe, they didn't work with influencers in their niche. Or maybe they reached out to the ones with lower engagement.
To achieve the best possible results, it's extremely important to work with influencers with higher engagement rates. We'll always prefer working with influencers with 1,000 followers yet 200 likes on their posts over influencers with 10,000 followers yet only 100 likes on their posts.
Engagement matters. It matters because engagement is closely correlated with conversion. If someone engages with content it means they are paying attention and more likely to follow through with a purchase. And if your campaigns are not working, maybe you are working with the wrong influencers. At Stack Influence, we have a database of 11M influencers and an A-Z campaign management platform, which makes it extremely easy for us to find highly-targeted influencers – ones that would love nothing more than sharing their experience with their followers.
Influencers Buy Followers All the Time

We won't say that there aren't fake influencers with fake followers bragging about themselves across different social media platforms. There are.
If you just head over to Black Hat World, you'll see numerous postings revolving around the same: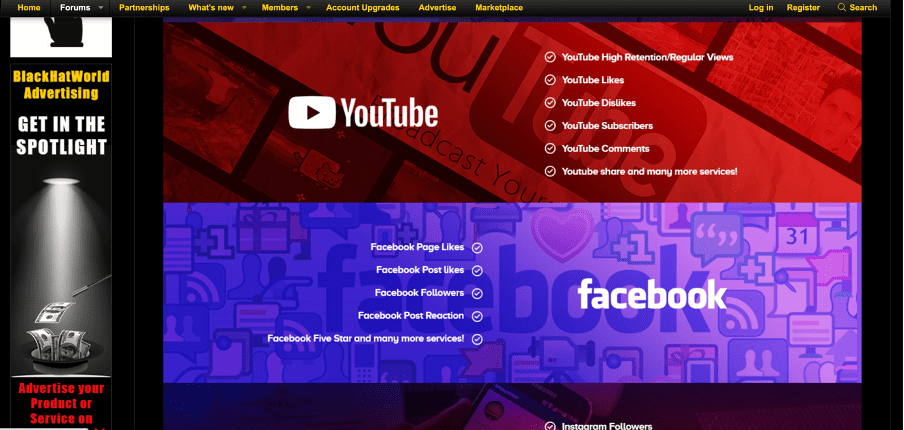 That's disappointing.
But – not all influencers are the same. Not every influencer buys followers, likes, comments.
When you prepare a list of the influencers you'd like to work with, we'd advise you to follow their profiles for a day or two. Look at their engagement rate – comments across different posts – who likes their posts and more.
After a day or more of observation, you'll know whether their followers, likes, comments are fake or not. And based on that, you can choose to proceed further. At Stack Influence we implement automated A.I. analysis on all our influencer profiles to flag any fake followers or engagements and exclude those profiles from our community.
Influencer marketing is a $13.8 billion global industry. And all thanks to its rising popularity and potential, businesses are not afraid of investing their precious marketing dollars into it. But – if you are still skeptical, then let us share a few reasons why you, as an eCommerce entrepreneur, must invest in influencer marketing in 2022.
Let's have a look.
3 BIG Reasons eCommerce Entrepreneurs Should
Invest in Influencer Marketing in 2022
Following are the three big reasons influencer marketing is the real deal in 2022:
Helps Connect with Your Audience at an Emotional Level

Helps Grow Sales

Results in Increased Brand Awareness
Helps Connect with Your Audience at an Emotional Level
When you connect with the right influencers, you'll be building genuine connections. Genuine influencers with organic following – are people who already have an emotional connection with their audience. Their followers look up to them and love interacting with them. And when their followers see them recommending a brand's product(s) or service(s), they think of it as a personal recommendation.
Over 49% of consumers heavily depend on influencer recommendations, of which over 40% have bought something after witnessing their favorite influencers recommending it across Instagram, Facebook, YouTube.
They act as a bridge between the brand and the consumers – and when they recommend the brand's products or services, they are saying to their followers that they trust this brand – which will help trigger an emotional connection.
Helps Grow Sales
When influencers recommend a brand's product(s) or service(s), their followers, if the campaign is strategic and results-driven, may want to try that product or service out themselves. 
And when they head over to the brand's website or landing page, based on influencers' recommendations, if the rest of your funnel is conversion-focused, you'll see a staggering growth in sales. 
People think of influencer recommendations as personal recommendations. So – when they head over to the brand's website, they'll already have a good impression of the brand's product or service in their minds. 
So – the chances of you converting them into paying customers will be higher. We think of it as word-of-mouth marketing at scale and there's never been a more powerful and trusted marketing tactic than word of mouth.
More Beneficial When Compared with Online Advertising
Online advertising delivers outstanding results when implemented right. And so is the case with influencer marketing. But, when compared with online advertising, influencer marketing helps brands generate much better results and a bigger package of benefits.
For every dollar you spend on Google Ads, you can expect an average return of $2. On the other hand, as we mentioned before – for every $1 you spend on influencer marketing, you can expect an average ROI of $6.5.
That's because online advertising is highly competitive and doesn't help brands generate an emotional connection with their audience – in most cases. However, on the other hand, that's not the case with influencer marketing. To help you attract a world full of traffic to your website and allow you to build emotional connections, influencer marketing is a brilliant marketing strategy – a must-implement in today's competitive digital world. On top of all that, you're going to be accumulating a war chest of User-Generated Content or images, video, and testimonials from influencers which you can use for other marketing initiatives and even help you get higher ROAS in your online ad campaigns. UGC has been shown to lead to 5X higher conversions when implemented into online ads compared to using professional photography.
Step into the World of Influencer Marketing with Stack Influence!
Influencer marketing is promising. But – it's no piece of cake. From finding the right influencers to work with, to setting up campaigns and providing support, to building the rest of your funnel, influencer marketing is time consuming and a strategic process.
At the same time, if you reach out to an influencer marketing agency, they'll cost you thousands of dollars. Worse – if they're all-talk, no-action, just like 90% of agencies on the internet, you may end up losing your precious dollars.
We wanted to solve this problem.
That's the reason we've built our self-serving platform – Stack Influence – where you can run scalable micro influencer marketing campaigns totally hands off at a budget-friendly price. With Stack Influence you won't have to spend hours planning and launching micro influencer campaigns, dealing with negotiating different fees for influencers, or losing inventory from fraudulent influencers stealing your products. Additionally, we've built a database of 11M active micro influencers – which will enable you to scale your campaigns within target niches at any given time.
We love influencer marketing. And we do it with all our heart. We'd love to work with you and will even give you a free trial of 20 managed influencers for your first campaign 🙂
Want new articles before they get published?
Subscribe to our Awesome Newsletter.
Want new articles before they get published? Subscribe to our Awesome Newsletter.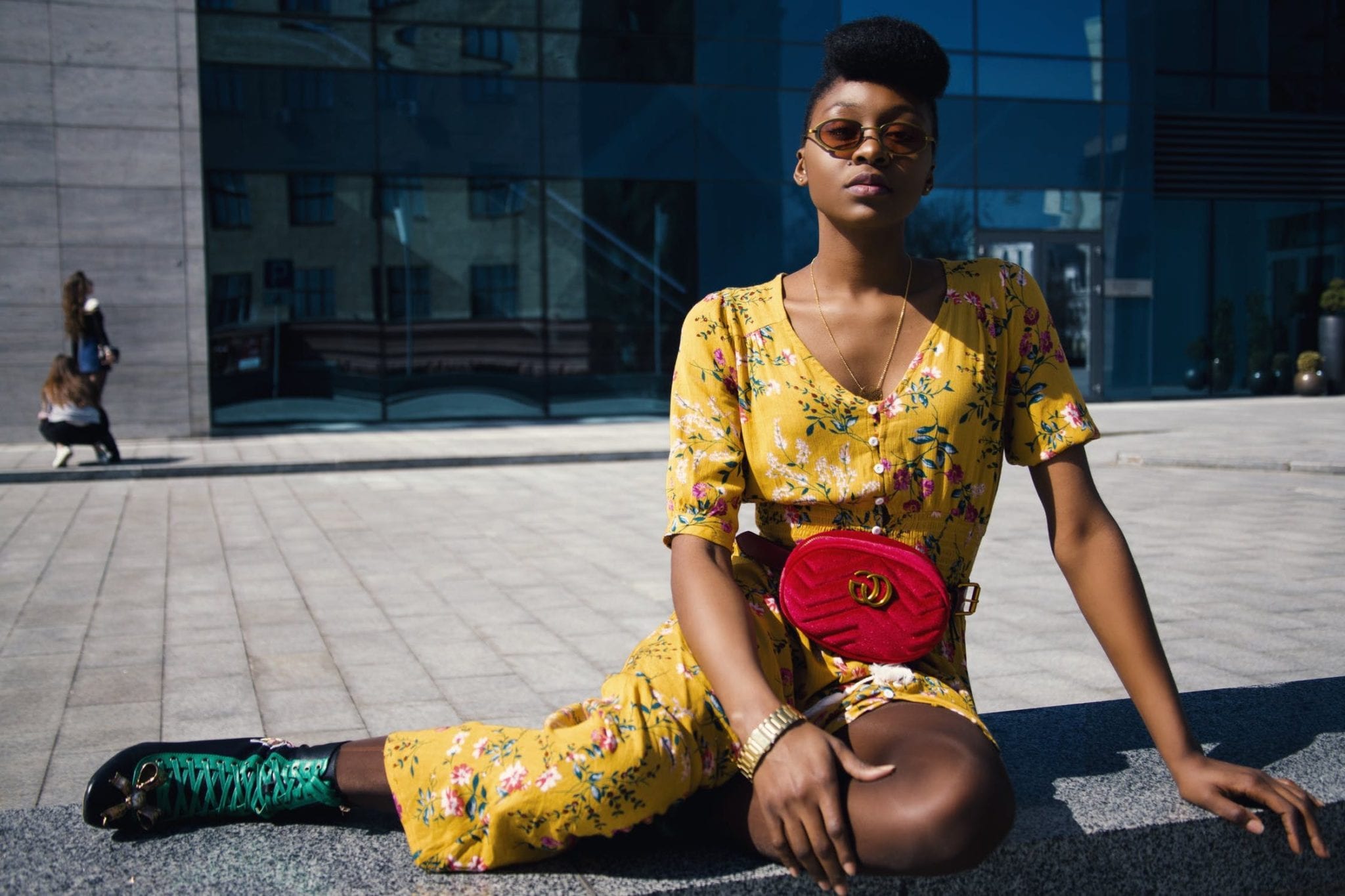 stack up your influence
in exchange for products
our headquarters
111 NE 1st St, Miami, FL 33132
stack up your influence
in exchange for products
our headquarters
111 NE 1st St, 8th Floor 
Miami, FL 33132